SpacePole Payment
Fixed and Mobile Payments
Configure your SpacePole Payment mount solution
1. As with our SpacePole POS mounting range, simply choose which payment device you wish to mount







2. Select your compatible adaptor plate or protective casing
SpacePole MultiGrip
(for any payment device)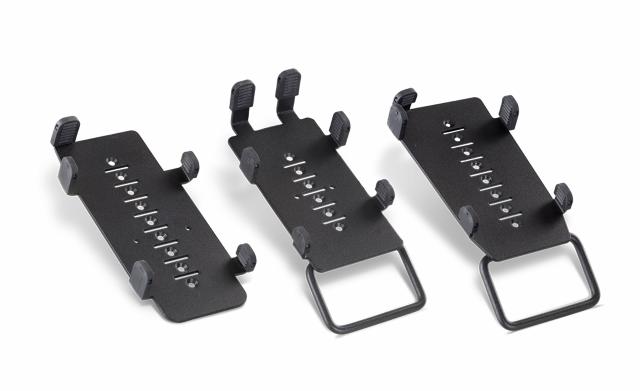 mCase Mobile Payments
SpacePole MultiClip
(Ingenico Lane series only)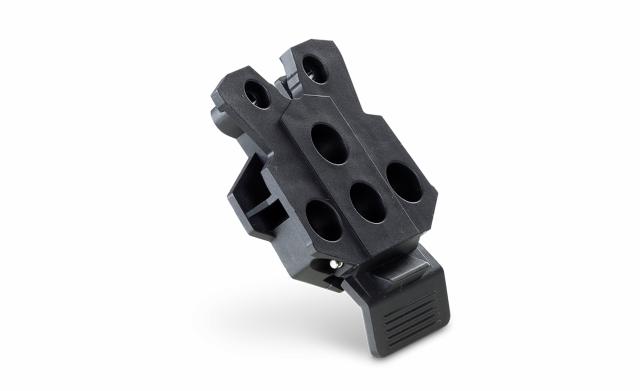 3. Select from the different payment device stand options for your mounting requirement.
SpacePole DuraTilt®
Material: Metal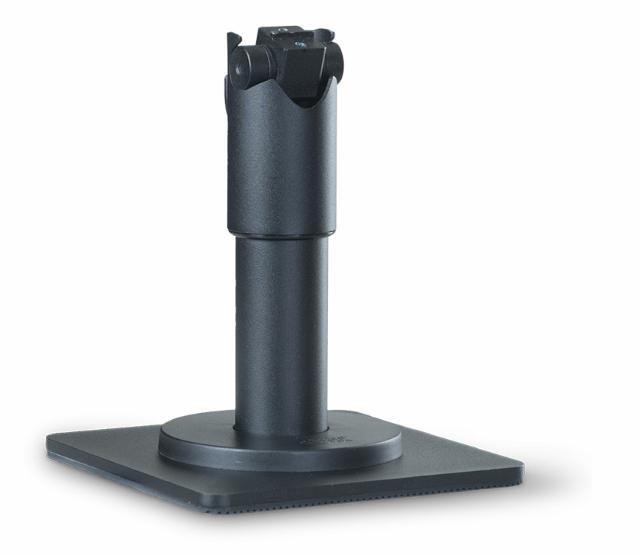 DuraTilt solution
Unique patented ergonomic design
Includes patented DuraTilt technology
Rotates 210° from customer side to cashier side
Intelligently designed anti-wobble plastic sleeve
Fully compatible with MultiGrip™ and MultiClip™ payment device adapters and SpacePole ClickSafe® security tethers and locks
Tested through 250,000 cycles
Ensures smooth operation of terminal
Internal cable management with plastic grommets and limited head rotation to protect cable
5 year warranty
Available as a complete payment solution that includes:
DuraTilt tilting mechanism
Counter mount pole
MultiGrip payment device adapter to fit all major payment terminals
Antimicrobial powder coating is applied, as standard, to all SpacePole® metal products ordered in black. More details on our antimicrobial webpage.
SpacePole Stack®
Material: Composite
Large top support for improved stability of payment terminals
Wider body for improved cable management
Compatible with MultiGrip™ and MultiClip payment device adapter
Choose between two different heights, out of the box:
Height low range: 96mm/3.77''
Height high range: 124mm/4.88''
Competitive price point
Tilt: 70°
Rotation: 310°
Footprint: 101.4mm/3.99''
Counter Mounting options:
Self-tapping screws
Self-adhesive pad
Added security options through ClickSafe® security tethers and locks
Available as a complete payment solution that includes:
Height adaptor that adds 18mm or just over 1" for added flexibility
Counter mount pole
Your choice of MultiGrip or MultiClip payment device adapter – compatible with all major payment terminals
Payments within Integrated point of sale solutions
If your payment solution is integrated in your static SpacePole POS based point of sale solution, then you should add the appropriate swing arm.


7.9/11.8in Swingarm with DuraTilt
Payment Paddle
SpacePole® Payment Paddle
Maintaining separation at the point of payment
This solution enables a payment terminal device to be attached to one end of an ergonomic handle. It has been specifically designed with hygiene in mind. Especially important for the fast-food/QSR sector, the paddle has a knurled aluminum handle and cable strips allowing SpacePole Paddle to be washed and treated with cleaning fluid on a regular basis.
The Payment Paddle is compatible with all major payment terminals using our unique MultiGrip payment device adapter.
Arm's length payments
Available in two handle lengths: 300mm & 600mm
Hygienic easy clean handle
Lightweight aluminum construction for more ergonomic use
Flexible design to accommodate various payment terminals and functions
More secure PIN entry and easier contactless payment for customers
Speed up payment transactions
Reduced threat of payment device theft
Antimicrobial powder coating.
Payment Paddle with SPMC114-CASE and Verifone e285